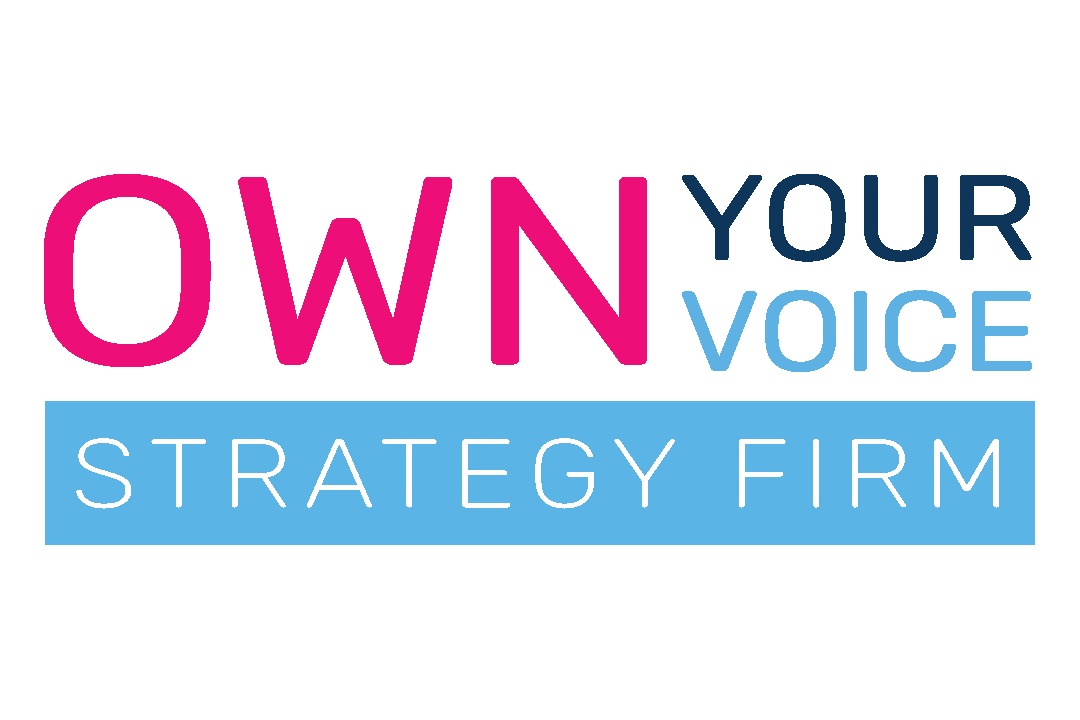 VISION: we envision a collective of thought leaders who will own their voices and tip the scales towards conscious capitalism.
MISSION: scale your voice to make social impact.
VOICE VALUES
Voice perspective of all human beings.
Observe the greater good of our work.
Involved with our community.
Create conscious media.
Effective communication will remain the bedrock of our impact.
We Are Working Towards Attaining Our B-Corp Status
Benefit corporations commit to creating public benefit and sustainable value in addition to generating profit.
MEET THE MASTERMIND
Sahar Paz is a communications strategist, author, and the CEO of Own Your Voice Strategy Firm where she develops personal brands for clients ranging from Gen Yers to Baby Boomers. Sahar has had the entrepreneurial spirit since the age of 13 when she launched her first company. With two decades of leadership experience, her keen communications and management skills were honed in her first managerial position in fashion industry, leading a multigenerational team with most members her senior at the age of 18. She then went into the conservative world of finance where she further learned how to own her voice, be strategic and navigate the complexities of corporate bias and bureaucracy.

Inspired to share what she learned in business, Sahar pivoted and dedicated herself to giving a voice to people and issues by founding Free Your Star Foundation. The nonprofit empowered minority high school students in Brooklyn with programs and scholarships that focused on the business side of fashion. She continues to provide business and career advice to her former Millennial mentee's now in the workforce.
Championing the voice of others to help them understand their emotional intelligence and their personal drivers has always been Sahar's mission. Her book, Find Your Voice, part-memoir, part cognitive behaviour guide, epitomizes that pursuit. As a member of Gen X, she understands the common sentiment of her generation: feeling overlooked and under appreciated. Sahar is sought-after multigenerational translator known for being a dynamic keynote speaker who ignites excitement for a typically exasperated topic in the workplace--the generation gap.
Sahar is hailed as an emotionally intelligent leader who offers the wisdom to lift up leaders to build better business practices. Keynote speaking clients have included several corporations, conferences and universities, such as Facebook, HBO, Whole Foods, Greater Houston Partnership, Texas Medical Center, Emerging Women Live and University of Denver. Audiences walk away with the skills to communicate with emotional intelligence, understand values across generations, build stronger teams and maintain company culture. Sahar currently lives in Houston with her dog Rico.